FREE SHIPPING for order HK$250 or above today!

You can
personalise your Posters
by clicking any product image.
Artfia Posters
Custom Poster
Custom poster printing is having the number of benefits including the cost-effective one. No doubt it will be saving your money. When you create the personalised poster, many designs, styles, sizes, etc are available to choose from. It thus allows you to choose from a wider spectrum of design when coming to printing the marketing tool for your organization. Regardless of getting it printed in black & white or colorful, with the custom posters you will be effectively able to spread the messages to huge numbers of clients in a less cost-effective manner.
Advertise Well Your Business
With the customised poster design, you will be making brochures for your business organization, projects, window sign, product manuals & pamphlets for your business and many more. However custom poster printing permits you in selecting in printing on both front side and backside in a single tone or colorful and also the types of gloss finishes including glossy and matte. There are many sizes available based upon the business organization and brand you select from and custom cuts and folds are too available.
What Can You Customise When Coming To The Poster Printing?
Poster Templates

Artworks

Fonts & Font Size

Size

Paperwork…and many more…
In Artfia, by using our online DIY tool, you can customise practically any poster as you want. Once the design is done, we'll even have your personalised poster delivered to you anywhere in the world. So get creative and let your imagination run wild with your emotions and feelings embodied in your poster.
read more...
less...

Wide range of images available for free
Fresh new photos, illustrations and icons added regularly and carefully selected by our dedicated team, so that your Poster can feature the best images.

Poster templates designed Professionally
Artfia has hundreds of templates designed by our team of professional designers. You'll have a custom Poster in minutes with our user-friendly drag and drop features.

Easy drag-and-drop tools
Artfia's drag-and-drop editor is designed to enable anyone including design novices to create beautiful and professional Poster designs. Add, remove or re-position elements, change fonts and colors and add more pages.
Artfia's high-quality printing service
Once you have your design ready, Artfia helps you print your posters out. We use high-quality paper with various finishes and offer various printing sizes to ensure that you get exactly what you want. And we do so at an affordable price.
You can download your poster as a JPEG or PNG file and send it to your customers via email, or post it directly to social media channels such as Facebook, Instagram, Twitter or LinkedIn to increase exposure.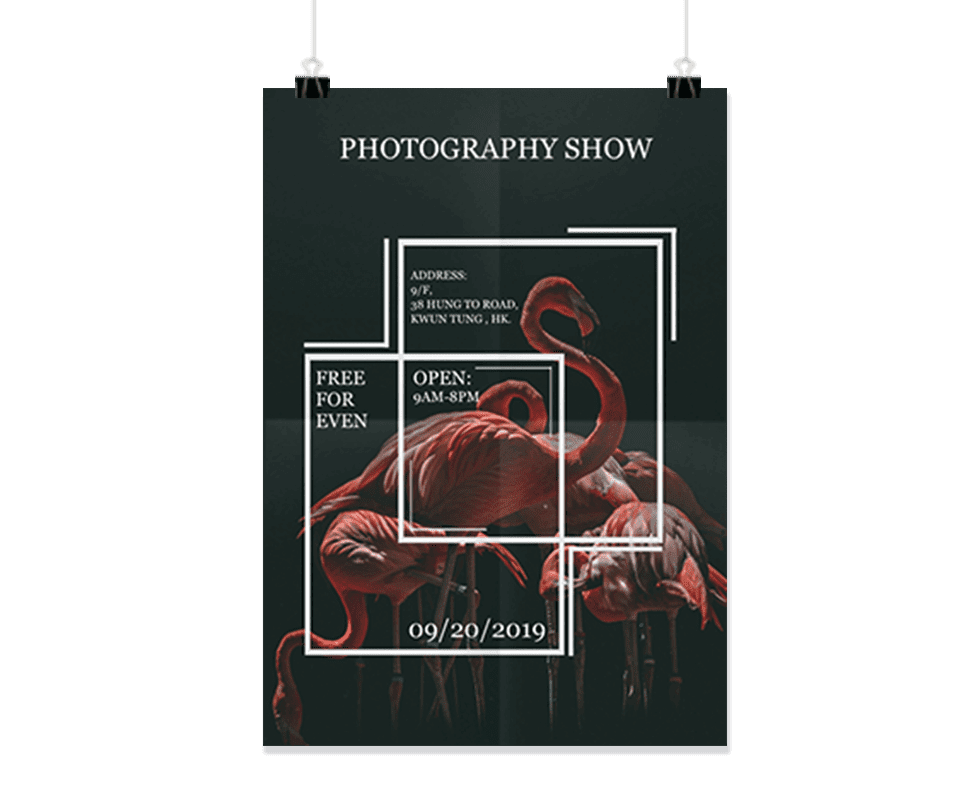 Autosave
To design poster on Artfia, you never have to press "Save". Our system will automatically save your amendment. You do not have to worry about losing important changes just because you forget to click "Save". It makes design easier.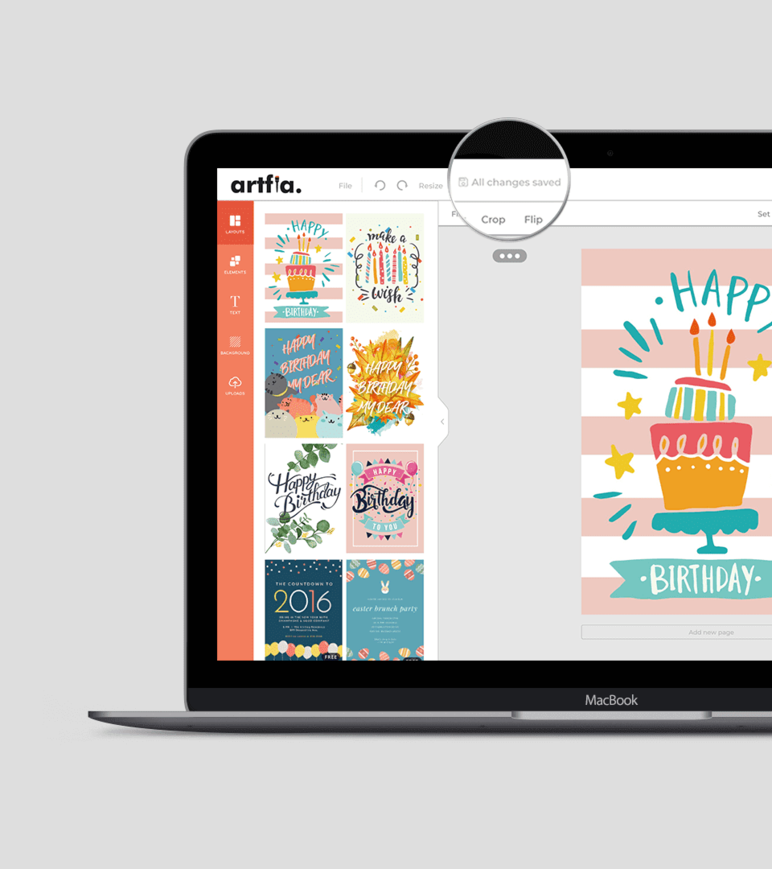 FAQ
How can I invite my colleague to edit my poster?
Click "Share" and you can send an invitation to your colleague via email. By clicking the shared link, they can access to and edit the posters in Artfia.
How can I share the poster to social media?
Click "Publish" in the right hand corner and select social media such as Facebook and Tumblr. Then you can increase the exposure of the poster.
How many times can I edit and save my poster?
We do not limit the time of editing and saving. You can edit and save the poster template as many times as you like.